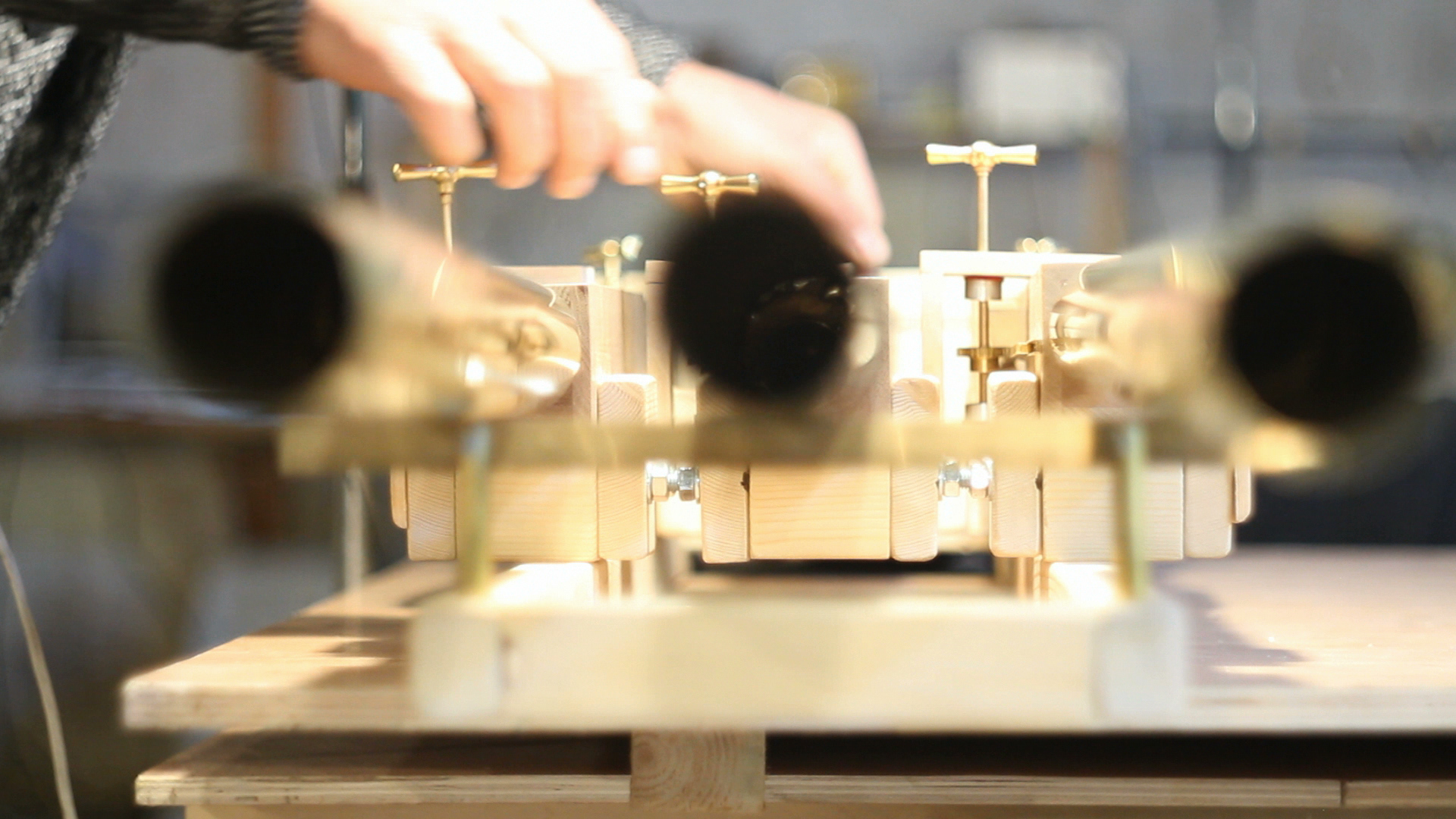 La cloche qui résonne is an encounter between musicians and musical instruments whose playing modes haven't been stablished.
The first frame of the project is about the sensibility that emanates from the instinctive relationship that comes from this encounter: a work of composition around a nucleus of musicians after a short period of exploration of the instruments.
Conception, interpretation : Vincent Martial
with : Pandelis Diamantides, Charles Bascou, Nicolas Canot, Marc Siffert, Jean-François Oliver, Bertrand Fraysse, Camille Emaille.
With the participation of Jean-Kristoff Camps
Production : Sonambule
Coproduction : Césaré CNCM, La Muse en circuit
Apport in production : GMEA
With the support of DRAC Ile-de-France and Festival 30/30 
Production in progress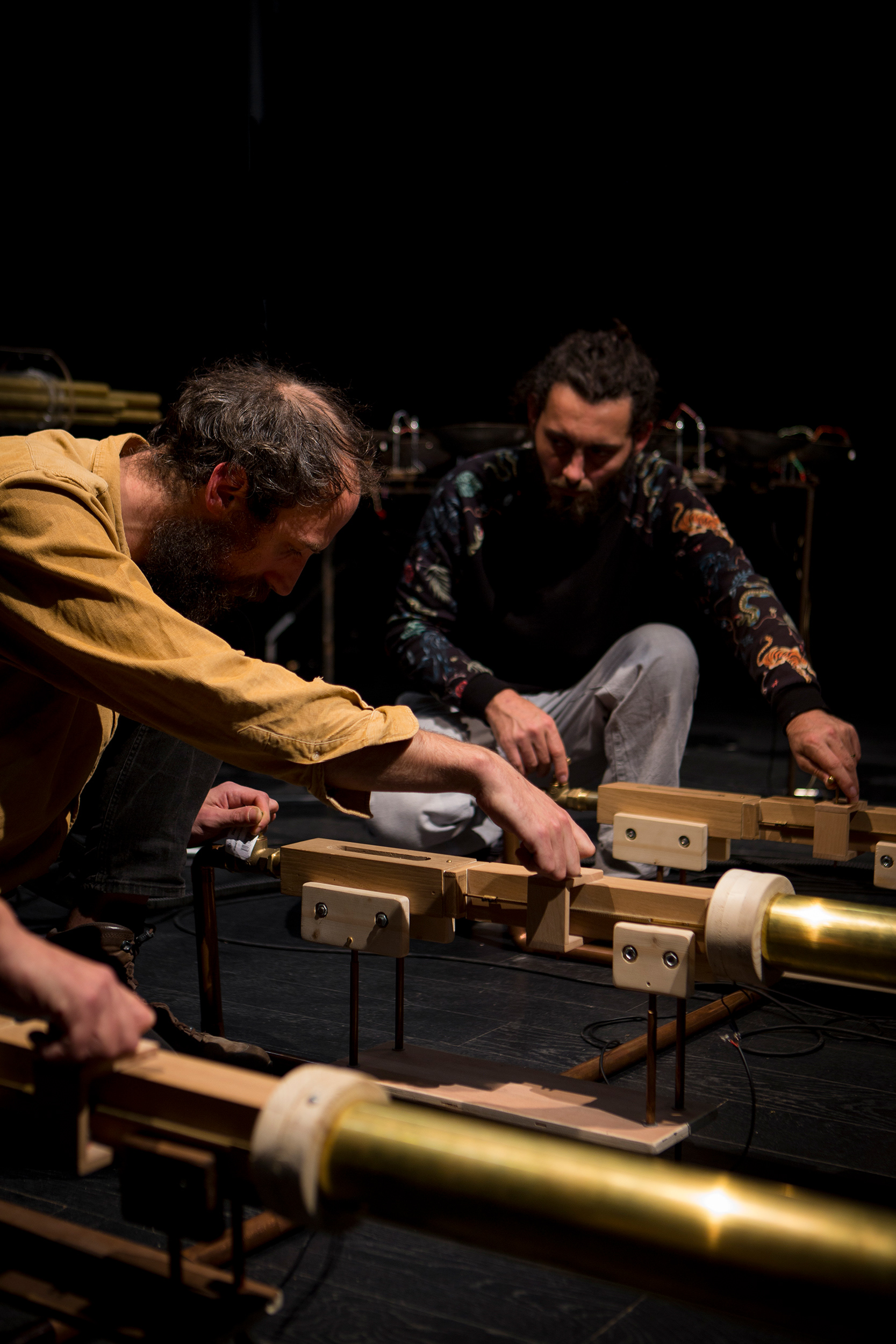 The sound extracts presented here are from the las presentation at Cesare Cncm with Nicolas Canot, Camille Emaille, Jean-François Oliver and Vincent Martial